Our Sustainable Tourism Policy
By choosing an adventure holiday in the Pyrenees you will be choosing a holiday in one of the most unspoiled, environmentally interesting and ecologically sensitive regions of France.
We care about this unique and undiscovered mountainous area and have put measures in place to ensure that the local area benefits directly from our actions.
Supplier Network
Our supplier network is 100% local. We've carefully selected a team of passionate and enthusiastic individuals who call the Pyrenees their home.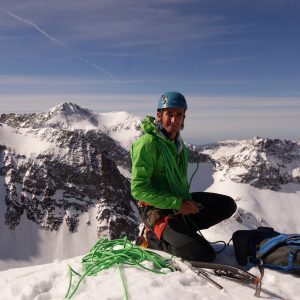 They share our strong environmental and ecological values and are committed to preserving the delicate mountain environment in their day to day activities.
We are all seekers of memorable authentic and original experiences.
Thanks to their local knowledge and experience of this mountain environment, our specially chosen guides will provide you with memories to last a lifetime.
They'll delight in taking you off the way-marked tourist routes into a landscape where nature is King.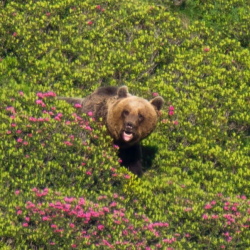 You will be encouraged to discover the mountains whilst respecting the unique wildlife and the ecological diversity that exists here.
You'll learn all about unique flora and fauna and see your surroundings through the eyes of people who live and breath this very special place.
When it comes to accommodation providers, we are no less discerning. We know you will need a warm, welcoming and comfortable base for your adventures in the Pyrenees.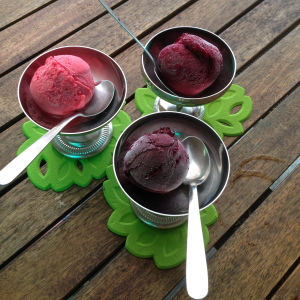 So we have done all the leg work and have checked out every single one of the privately owned accommodations with whom we partner.
Many offer breakfast, picnics and evening meals if you book with them. We have actively sought out those who support local producers.
Your tastebuds will tingle to the flavours of local cheeses and charcuterie, artisanal jams, honeys, locally raised meat and local fruit and veg and even locally brewed beer and locally roasted coffee.
Local Artisans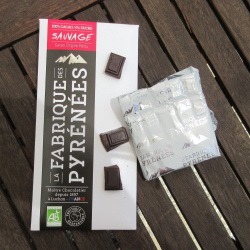 An integral part of our sustainable tourism policy is ensuring that you discover the best local craft makers, artisans and food producers on your holiday in the Pyrenees.
In your welcome pack you will find local products which may include organic and vegan chocolate, honey, jams, pâté and biscuits produced in the area, along with information on where more can be bought.
We all love the traditional French market where small local producers and craft-makers sell their wares.
We'll provide you with information on when and where these are taking place so that you can stock up on handmade items and local gastronomic delights to take back home.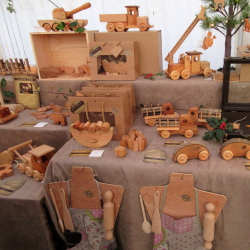 We'll also tell you how you can learn about the fascinating traditional crafts that still go on in certain parts of the central Pyrenees.
Discover the woodworker who makes beautiful wooden toys as well as decorative and practical items.
Visit the last traditional clog maker in the area who still carries on an age old tradition that is in danger of dying out or maybe the artist who produces beautiful works of art in various mediums.
Local Traditions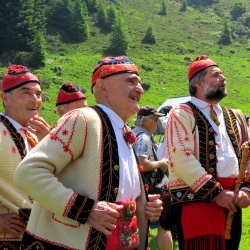 There is nothing quite like participating in an event that has been part of mountain life in the Pyrenees since, well, since forever.
If you are in the Pyrenees in early June you will no doubt want to discover and experience the annual 'Transhumance'.
This event is an integral part of pastoral life in the valleys and mountains and is when the horses, sheep and cattle are transferred back up to the high mountain pastures.
The movement of the livestock is always a good excuse for a party.
The festivities include the performance of traditional songs and dance performed by local folk who are dressed from head to toe in traditional handmade finery.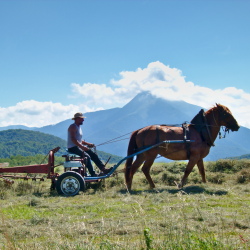 Naturally we will ensure that you learn about the reasons for their choice of garments and materials from which they are made.
It's all part of the rich Pyrenees heritage after all.
No Pyrenees festivity is complete without a copious quantity of hearty mountain food washed down with local red wine, naturellement.
Take your Pyrenees adventure holiday in the summer months and you can be part of numerous other local 'Fêtes' in which local culture and traditions are celebrated.
From the Festival of Mountain Agriculture to the Festival of Cheese and Honey through to the Luchon Flower Festival, there are so many ways in which you experience local life in the French Pyrenees.
The local people
The local folk here in the French Pyrenees are warm and welcoming, friendly and curious. They have big hearts and are generous with their time and space.
Choose the Pyrenees for your adventure holiday and you will experience their warmth for yourself.
You're sure to return home with a deeper understanding of life in the Pyrenees and with precious memories that will last a lifetime.