Stag do activity weekend ideas
So your best mate has appointed you best man for his wedding. Congratulations! However, along with that role you have the responsibility of organising the stag do. Oh joy!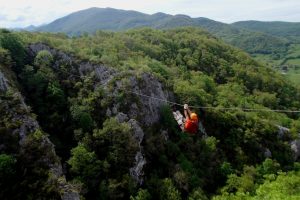 It's a pretty daunting responsibility, isn't it. Just what stag do activity ideas are out there? How do you go about organising these things? Where on earth do you start?!
You and the other members of the stag party love the outdoors and quite fancy a bit of an adventure, so you're looking for a stag do activity weekend that packs a punch.
This has got to be a memorable occasion after all.
That's where we come in.
How does an action-packed weekend of adrenalin-filled stag adventure activities in the Pyrenees mountains of SW France sound to you? Good? You bet!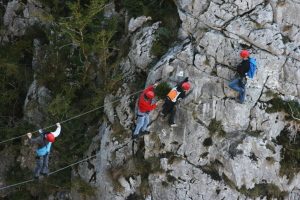 The best bit is that you can leave all of that pain-in-the-butt stag do activity weekend organising to us. It's what we do. It's what we're good at. Winner!
Why the Pyrenees?
You probably don't know this but the French Pyrenees are a surprisingly accessible overseas stag do destination.
Who wants to waste their precious holiday time on tedious transfers from the airport.
Grab a cheap flight from the UK into Toulouse and you can be at your accommodation in the foothills in under 1h30. Perfect!
Activities on your stag do adventure weekend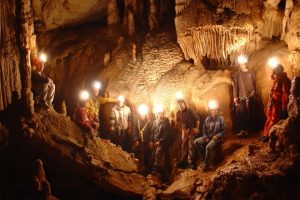 As you would expect from a mountain environment, there is a huge choice of outdoor activities to do in the foothills and mountains of the French Pyrenees.
There's something here to satisfy even the most adventurous group of stags.
Fancy a sport specific stag do weekend?
No problem.
Whether you're into mountain biking, road biking, trail running, riversports or climbing and via ferrata, you bet we can come up with an adventure stag weekend like no other.
If you'd prefer to mix up the activities on your stag do weekend, you'll have a whole range of river, land and even aerial-based adventures to choose from.
Cast your eye over these mix and match ideas for activities to do on your stag adventure weekend, for starters;
Canyoning
River Kayaking
Rock Climbing
High Ropes
River Rafting
Hydrospeed
River Walking
Tree Climbing
Caving
Via Ferrata
Trotinette
Paragliding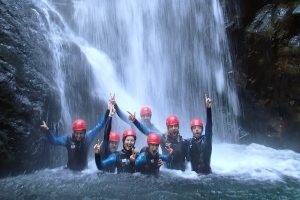 Take your time deciding how you'd like to spend your stag weekend and which activities you'd like to mix and match.
Once you've made your choices we'll put it all together into an action packed stag do adventure weekend.
We'll meet you when you arrive and give you detailed information on where you need to be and at what time.
All you need to do is rock up and have a blast.
Accommodation for your stag adventure weekend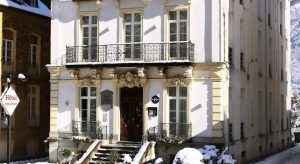 We've got several accommodation possibilities for your stag activity weekend in the central Pyrenees.
On a tight budget? No worries. You can choose from one of our basic self-catering or hostel accommdoation options.
Fancy splashing out a bit? OK, a comfortable 2 star hotel with meals included should tick all your boxes.
Whatever accommodation option you go for on your stag weekend you can rest assured it has been personally inspected by our team. Quality and value for money are at the heart of our philosophy. We know you won't settle for less.
The personal touch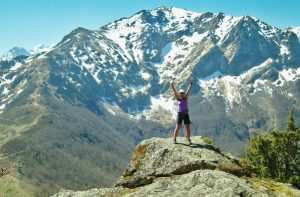 The Adventure Creators are not some faceless entity organising your stag do weekend from afar.
We are actual, live, on-the-spot, local experts, passionate about the Pyrenees and 100% committed to ensuring you have the best stag do experience imaginable.
We'll be on hand throughout your stag weekend to ensure it all goes smoothly.
We want you to leave the Pyrenees after your stag do with a headful of stories to tell at the wedding, a camera-full of photos to show off and memories of a once-in-a-lifetime experience that the groom won't forget in a hurry.
Getting to your stag do activity weekend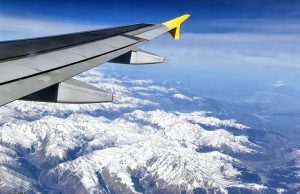 Getting to the Pyrenees is a piece of cake.
The budget airlines have cheap flights from the UK into Toulouse which is the major airport hub for the Pyrenees.
At the time of writing operators include Easyjet from Bristol, Gatwick and Luton, RyanAir from Stansted, Flybe from Birmingham and both Flybe and Jet2 from Manchester.
Toulouse airport is around 1h30 from our base for your stag do adventure activity weekend in the central Pyrenees.
RyanAir also have cheap flights from Stansted into Tarbes/Lourdes airport which is also just a short drive away from your base in Bagneres de Luchon.
We'd recommend you hire a car or minibus for your stag do activity weekend. Worry not, we've got contacts through which you can get discounted hire rates. Don't say we're not good to you!
OK, what do I need to do?
Give us some details via our Contact Us form and let us know how many people, what dates you're looking at and what kind of activities you're interested in doing on your stag do activity weekend.
We'll then get back to you with some action-packed suggestions for the stag do adventure weekend to beat all stag do weekends!