The best ways to travel to the Pyrenees mountains
The beauty of the Pyrenees mountain range is their accessibility and the fact they can be reached in an environmentally sustainable way.
Provided you haven't got any time constraints there really is no need to take a flight with it's heavy impact on the environment.
Here are your options.
Travel to the Pyrenees by car
If you're travelling from the UK then we highly recommend you take a cross Channel Ferry or Eurostar and drive down to the Pyrenees on the excellent French autoroutes.
The journey from Calais will take around 10 hours so why not break your journey with a stopover in a charming B&B en route. It's a great way to make the drive down all part of your holiday experience.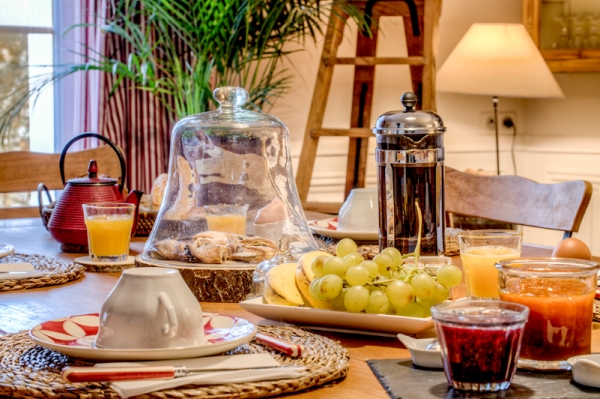 Stopover Connections has numerous lovely, personally selected B&Bs to choose from throughout France and should be your first port of call.
We can make recommendations as to where would be a good point to break your journey.
By stopping for an overnight in this way your journey will be less stressful, less tiring and altogether more enjoyable.
The costs to consider when planning your drive to the Pyrenees include autoroute tolls (péage) and fuel. Mappy is a great tool for both planning your route and finding out toll fees and approximate fuel costs.
If you are driving from one of the ferry ports in the north east of France, many route planners will take you on the Peripherique around Paris although our advice would be to avoid it like the plague!
Our preferred route is via Rouen and then down to Dreux and on to Chartres and Orleans. This route will incur tolls of around 67 euros.
Travelling to the Pyrenees by train
Although getting to the Pyrenees by train is a long journey (between 11 and 12 hours fron London) it is the most environmentally friendly option.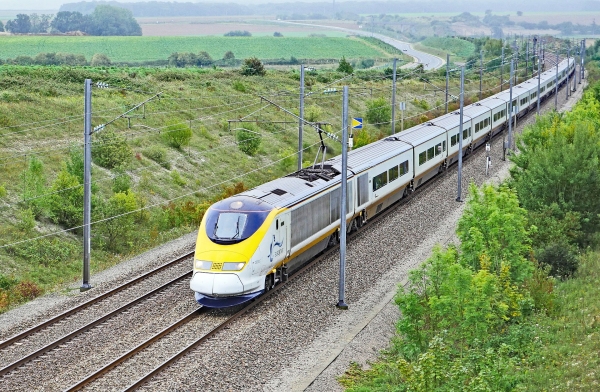 It's also the most relaxing way to travel, especially if you take the night train service from Paris to Toulouse, Tarbes or Lourdes..
You can just kick back and relax as the train takes the strain.
The modern trains in France have excellent facilities including quiet coaches in which mobile phones are banned and free WiFi throughout.
The food on board is varied and surprisingly good value too.
Take Eurostar from London to either Paris or Lille and change to a TGV direct to Toulouse.
From there, there is a local service to Montrejeau which now serves Luchon by bus shuttle.
However, for many of our adventures in the Pyrenees you will need a car.
You can hire an electric or hybrid car from Toulouse Matabiau main rail station from where it's an easy 1h30 drive to the central Pyrenees
Travelling to the Pyrenees by ferry
This, in our opinion, is one of the best ways to get to the Pyrenees mountains.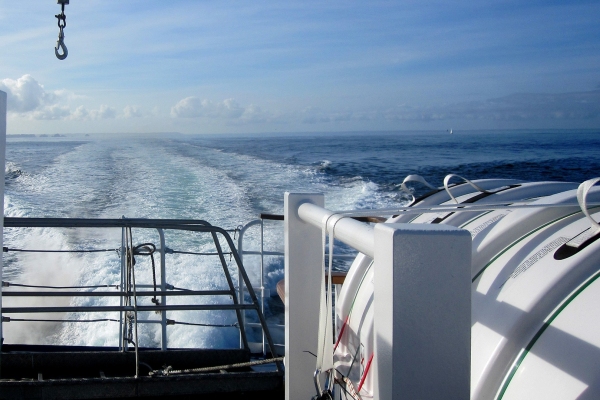 Travelling by long distance ferry also avoids those car hire costs, thereby making for a more affordable holiday.
Brittany Ferries operate out of Portsmouth into both Santander and Bilbao on Spain's north coast.
At the time of writing they sail 3 times a week from Portsmouth to both Bilbao and Santander during August.
It's a long journey, but a relaxing one on well-equipped vessels with plenty of entertainment options available on board.
Once you get off the ferry you can choose whether to enjoy a scenic drive of around 5-6 hours along the French side of the mountains or maybe take your time exploring the contrasting Spanish foothills.
Whichever route you choose, it's well worth spending some time in the Basque region to discover the unique culture, food and heritage of this area which has an identity all of its own.
Travelling to the Pyrenees by plane
If you absolutely must fly then consider offsetting your carbon footprint through the excellent Mossy Earth initiative.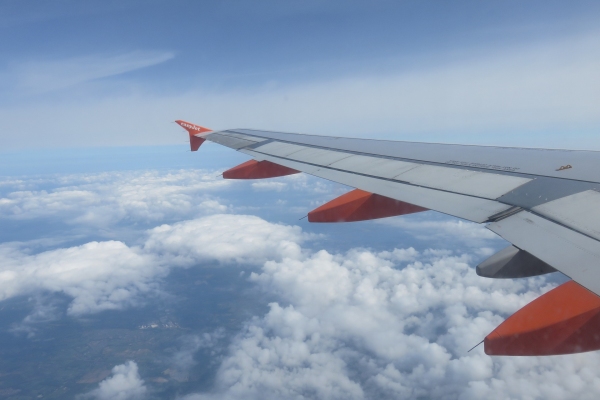 The main airport which serves the central Pyrenees is Toulouse. The budget airlines such as Easyjet, RyanAirand also British Airways have regular year round flights into Toulouse from airports all over the UK.
There are also several flights a day from Toulouse to Paris Orly and Paris Charles de Gaulle airports. From Toulouse airport it is a mere 1h45 autoroute drive to Bagneres-de-Luchon.
If your adventure holiday is based in the Ariege Pyrenees then both Toulouse and Carcassonne airports are under 1h30 away.
The other airport that serves the central Pyrenees is Tarbes-Lourdes. Check out flights by Ryanair. Tarbes-Lourdes airport is conveniently situated for the A64 autoroute which you will take east to reach Luchon in a little over an hour.
The major car hire companies are all represented at the above airports and we would advise you to book your hire car online before you leave.
A top tip from us, rather than pay the car hire company's usually extortionate collision damage waiver fee, take out a policy for your trip with Insurance 4 Car Hire which will save you a packet!
When considering your options for travelling to the Pyrenees, do check out our blog post on top travel money saving tips which we're sure you'll find useful.