Over recent years there has been a huge surge in awareness of climate change and the impact of our actions on the environment.
Ski resorts have come under fire for their often energy guzzling lift network and impact of the resorts on the precious mountain landscapes.
So maybe it's time to consider ideas for a more sustainable winter holiday, one that is kinder to the planet, won't damage the environment and that also involves a greater contribution to local communities.
Sustainable ways to travel to your winter holiday
How you get there should be your first consideration if you're interested in enjoying a more sustainable winter holiday.
Flights will normally be part of an all inclusive ski holiday package, but flying has a huge impact on the environment.
Consider instead travelling by ferry or train and car. The mountains of the Pyrenees can easily be reached by these modes of transport and we've outlined the various options for you here.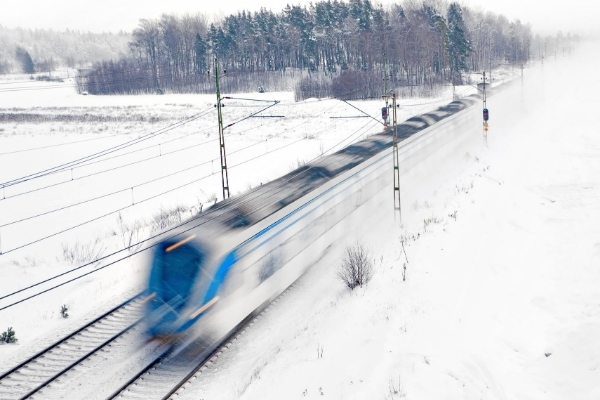 To reach your winter holiday in the Pyrenees it's possible to take the train all the way down to Toulouse from where you can pick up a hire car.
There's even talk about re-introducing the night train that used to run from Paris down to the heart of the central French Pyrenees at Bagneres-de-Luchon, so we're keeping our ear to the ground for further info!
If you absolutely must fly then try and book with an airline that at the very least has a carbon offsetting programme.
Many airlines have targets to become carbon neutral so do your research before you book that flight!
Sustainable alternative winter activities for non-skiers
The Pyrenees mountains offer numerous winter activities that are great sustainable alternatives to skiing. In fact, we wrote a whole blog post on this very subject!
The most environmentally friendly activities are those that don't rely on any form of mechanisation.
Snowshoeing and back country skiing (otherwise known as ski touring) are the obvious contenders although XC skiing is also another option.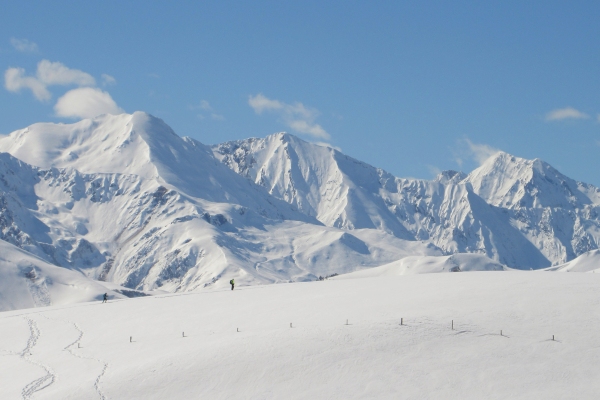 We're huge fans of these winter sports as they allow you to explore the most incredible winter landscapes whilst having no environmental impact other than the tracks that you leave in the snow.
They also have a positive effect on your health thanks to the physical effort involved and the pure mountain air that you breath deep into your lungs.
Exploring the pristine winter landscapes of the Pyrenees back-country under your own steam is immensely rewarding on so many levels.
Discover the local wildlife on a sustainable winter holiday
Local wildlife tend, not surprisingly, to give busy, noisy ski resorts a wide berth.
But head out in the snow with a local guide to explore off the beaten path and you may discover the tracks of a whole range of interesting wildlife.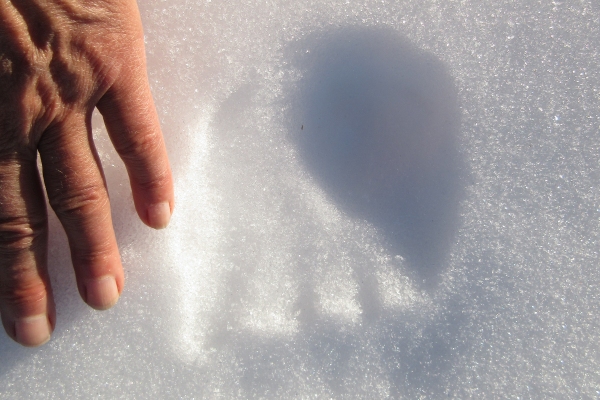 Children love learning how to identify tracks made by red and roe deer, foxes, martens and maybe, just maybe those of the brown bear too!
Look up to the skies and you may see fabulous birds of prey such as griffon vultures, kites, possibly eagles and also the rarest vulture in Europe, the bearded vulture which is breeding in the central Pyrenees!
Learning about and understanding the precious local environment and ecosystems of the unspoiled Pyrenees is a hugely rewarding experience and an important element of any sustainable winter holiday.
Contribute to local communities
Most ski resorts bring in staff and instructors from outside the local community during the winter season.
So for a more sustainable winter holiday choose snow-based activities for which you'll use the expert services of local guides and instructors.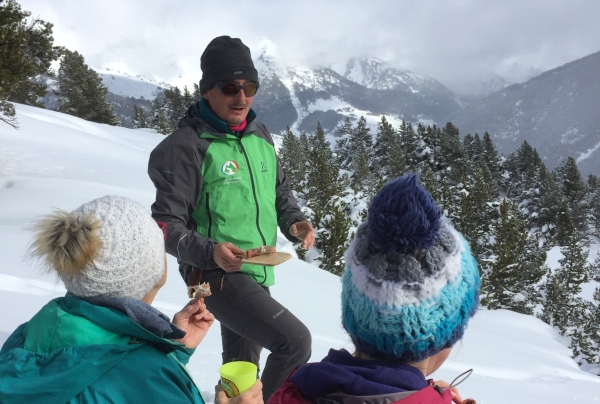 The huge benefit to using local professionals is that they have a detailed and intimate knowledge of the local landscapes and weather patterns.
Their years of experience is what will keep you safe as you explore the mountains on snowshoes or off piste skis.
They know just where to go for the deepest and most meaningful experiences and where to see the most interesting wildlife too.
Experience local gastronomy
The Pyrenees are an absolute paradise for food lovers with passionate local producers offering you everything from ewe's milk cheeses to speciality cakes to regional dishes.
We've done the research to pin down the best restaurants at which you'll sample exceptional local gastronomy and local dishes created with pure passion.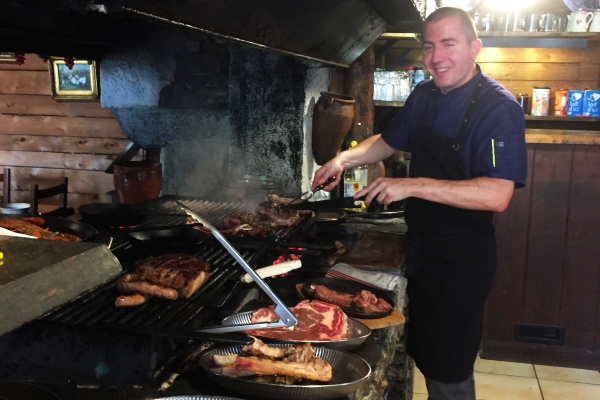 We've also sniffed out some fabulous traditional chocolate makers as well as places where you can see the Pyrenean 'tree cake' being made over an open fire and farms where you can see the goats and sheep being milked and taste cheeses that are made from the production.
Experiencing such local gastronomic delights is an important element of any sustainable winter holiday in the Pyrenees mountains.
Your accommodation choice matters
Whilst many ski packages include accommodation in faceless hotels, opt for a more sustainable and meaningful experience by staying in a warm and welcoming B&B on your winter holiday in the Pyrenees instead.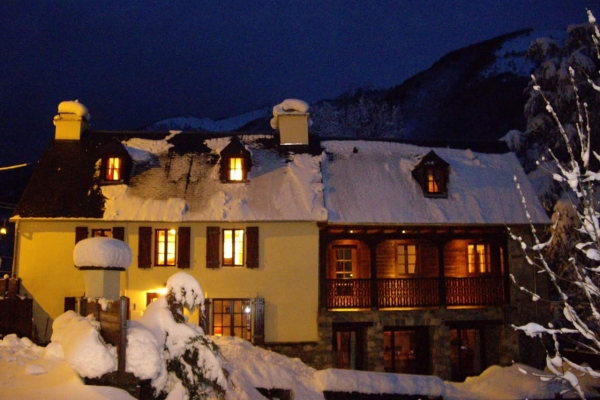 Not only will you get the warmest of welcomes and personal attention from the owner during your stay but you'll also benefit from heaps of local advice too.
Many B&B owners in the Pyrenees also offer delicious home-cooked evening meals too which feature yummy local produce such as cheeses and charcuterie.
A stay in a guest house is a deeply fulfilling experience that is at the heart of a sustainable winter holiday in the Pyrenees.
Conclusion
So before you go ahead and book the traditional ski holiday with all its repercussions for the planet, contact us for a tailor made quote for a more sustainable winter multi activity holiday instead.