It's easy to think that you have to be a hardcore cyclist to go cycling in the Pyrenees.
It's certainly true that the magnificent high-mountain cols of the Pyrenees are a big attraction for the serious road cyclist.
But there are so many other cycling possibilities in the Pyrenees that will appeal to the leisure cyclist, cycling families and cycle tourers too.
Cycling in the Pyrenees foothills
The Pyrenees mountains have the huge advantage of being in the form of a chain which stretches from the Atlantic in the West to the Mediterranean in the East.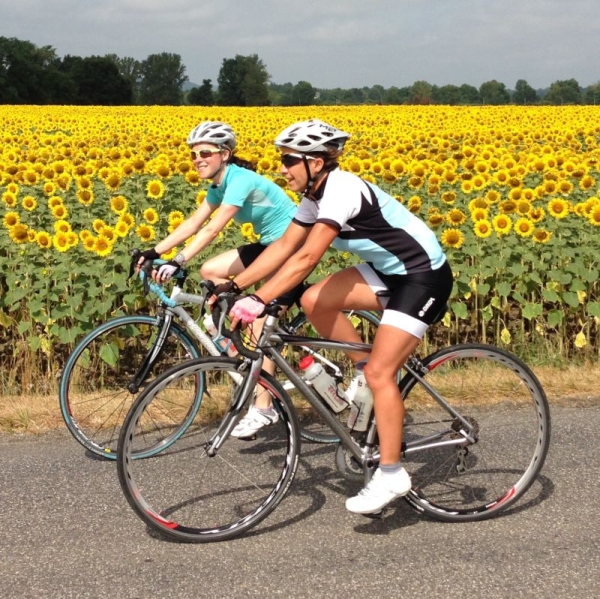 Where there's a chain there are the foothills which provide a whole new year round playground for those who simply love to ride their bikes.
The foothills of the central Pyrenees are criss-crossed by a network of quiet and generally well-maintained country lanes which are blissfully traffic-free.
The terrain is gently undulating with the odd cheeky little climb thrown in to test your legs just enough without making you fall off your bike!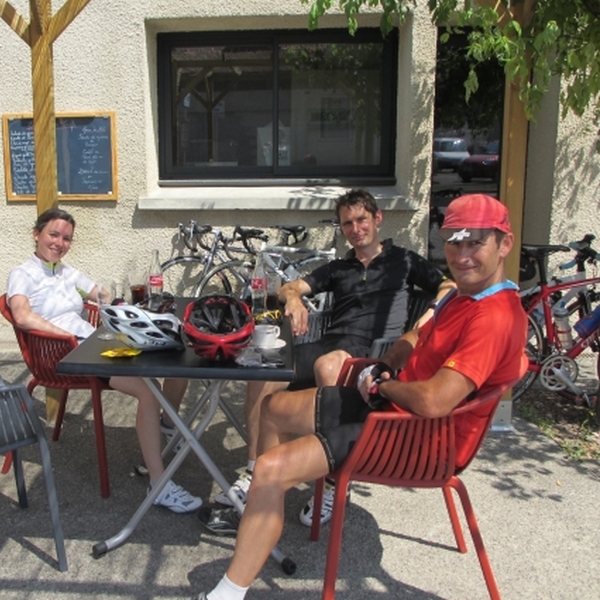 The quaint little village cafes love welcoming cyclists and are delighted to offer you refreshments such as a cooling beer, an energy boosting café double or a lunchtime snack.
If your efforts have piqued your appetite then you may even be tempted by that three course lunch that's on offer for just 13€! Getting going again afterwards may be an issue though.
It's so easy to clock up the kilometers on these peaceful, picturesque roads. If you've got your eye on your first ever 100km ride then this is the perfect part of the world in which to do it.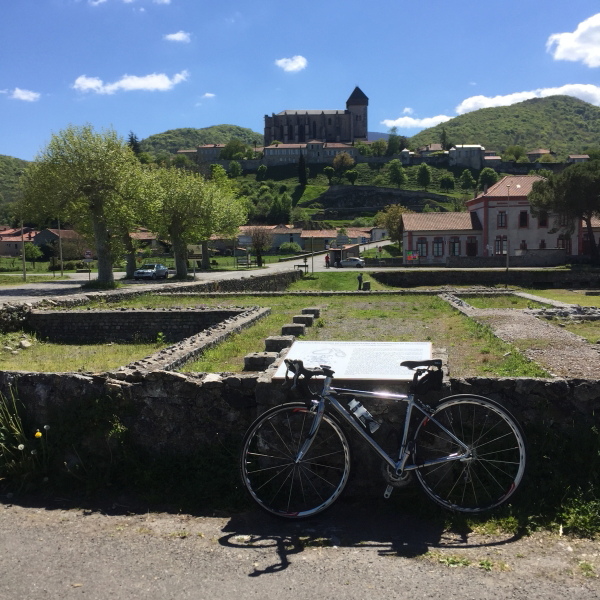 You won't be able to resist stopping every few kilometers to take pics of such stunning scenery though, so don't expect any record times!
Grand country chateaux, flower-filled meadows, mountain views, ancient buildings, it's all so incredibly scenic.
I guess this is why our self-guided cycling holidays in the Pyrenees foothills are so popular. As cyclists ourselves with many years experience of cycling these backroads, we know just how to introduce you the best that the area has to offer.
Whatever distance and ascent you'd like to cover during your cycling holiday, we can come up with circuits from a base in the valley to suit your requirements.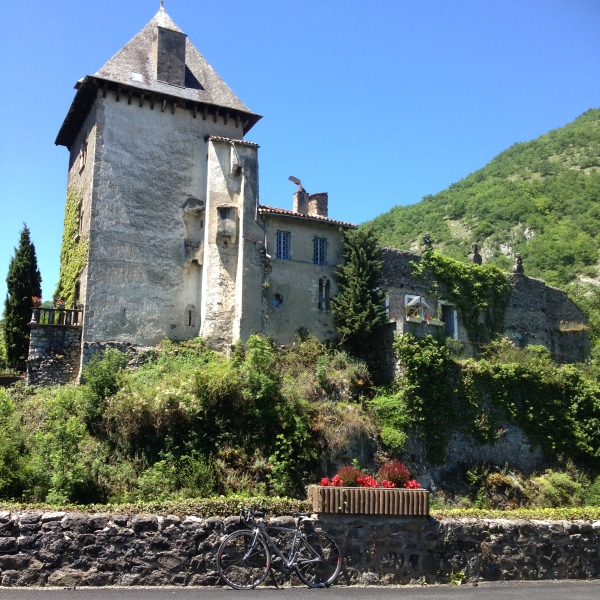 If bringing your own bike is too much hassle, you may prefer to hire a roadie or all terrain bike from one of our bike rental partners.
If you have concerns about your fitness, you even have the option of renting an electric bike which are widely available in the area.
You'll also be needing a decent bike-friendly place at which to spend the night. Yes, we've got that covered too!
We've done the research to uncover a network of quality bike-friendly accommodation in the area at which we know you'll be well looked after.
Cycling in the Pyrenees for families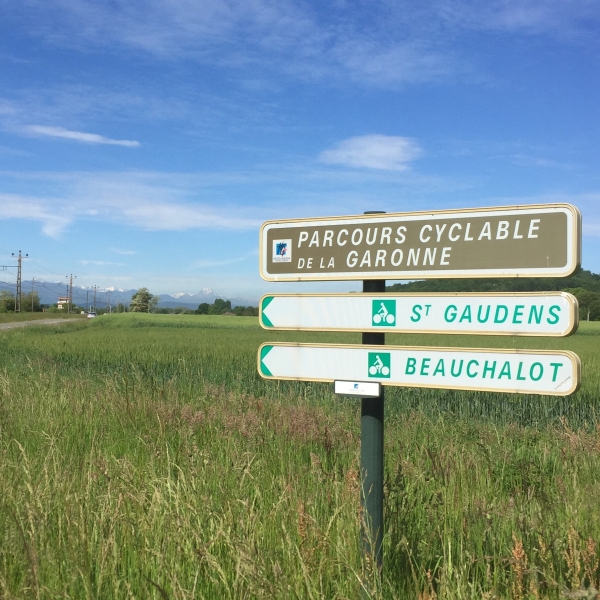 Families often ask us to include a day or two of self-guided cycling in their multi activity holiday itinerary.
There are plenty of possibilities for family cycling here, so we're always delighted to oblige!
Our bike rental partners have all terrain bikes suitable for kids, bikes with trailers for toddlers and even balance bikes.
Thanks to the network of well signposted 'piste cyclables' in our area of the Pyrenees, families can cycle on traffic free hardpack tracks and quiet country lanes for as far as they wish to go.
The kids will appreciate a break for a picnic alongside the river Garonne or a refreshment stop in one of the little villages en route for an ice cream or pain au chocolat.
Cycle touring in the Pyrenees
If you're a more adventurous cyclist who wishes to explore the wider area by bike, a cycle touring holiday in the central Pyrenees is just the ticket.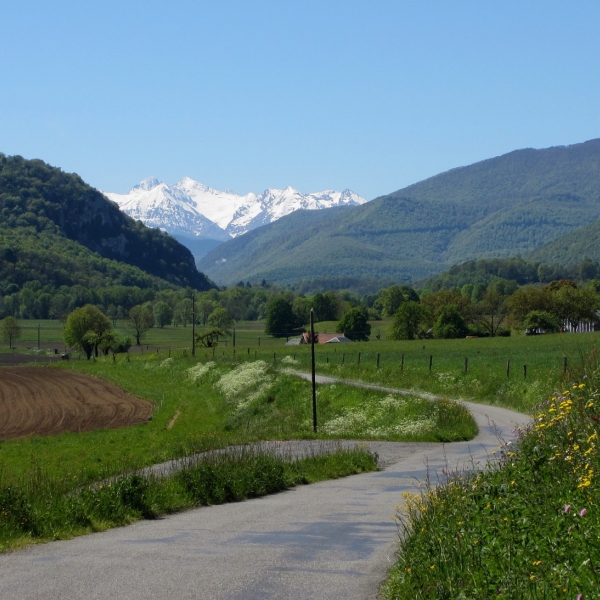 Our cycle touring service can include airport transfers for both you and your bike as well as luggage transfers between overnights.
A detailed route planning service will draw on our many years experience of cycling in the Pyrenees foothills to create an itinerary that fits with your plans and capabilities.
You can ride with peace of mind knowing that your overnight in cycle friendly accommodation has been taken care of too.
Cycle touring in the Pyrenees foothills is possible from as early as April. If you wish to include some of the higher mountain cols in your itinerary then consider a cycle touring holiday from May to October.
Our favourite time for cycling is late summer/early autumn when the temperatures are perfect and the weather generally stable.
A cycle touring holiday in the Pyrenees will allow the keen amateur cyclist to get a real flavour of this unspoilt and undiscovered corner of France and is sure to leave you wanting to come back for more.
Contact us to discuss your cycling project in the Pyrenees foothills
Sharing is caring. If you've enjoyed this blog post, please share the Pin below to your Pinterest boards!