It's a new year and it's filled with possibilities for outdoors adventures! How exciting is that!
As the current glorious weather in the Pyrenees has put us in a rather giddy state of mind, we're starting the year off with a special offer for you. Yes, I know! Crazy, but that's how we roll.
Family adventure holidays
But first, why do family adventure holidays stand out from other family holidays?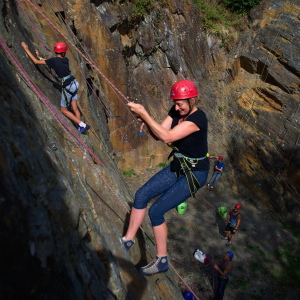 Well, for starters they're a fantastic opportunity for you to spend quality time together, explore the great outdoors, do loads of fun stuff and generally have a grand old time together.
We know that adventurous families are always on the look out for different experiences.
We also know that everybody's different and that you don't all necessarily want to do the same thing on your family adventure holiday.
Flexibility is the key to planning a successful activity holiday on which families will deepen their bonds and create lasting memories of special experiences.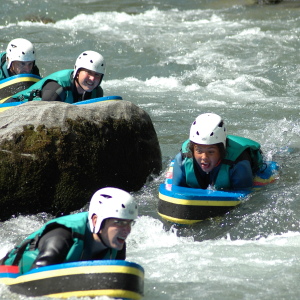 Not meaning to blow our own trumpet or anything (OK, maybe just a little bit), but our family adventure holiday in the Pyrenees has been consistently rated 5* by adventure-loving families.
Maybe that's because of the level of detail that we include in planning your holiday?
Or it could be because of the personal attention that we give to each and every family that visits.
The intimate local knowledge on the best local restaurants, local events and festivals that we share with you must surely be in our favour too!
Adventure holiday flexibility
But from what you tell us, it's the flexibility of our family adventure holidays that you appreciate the most.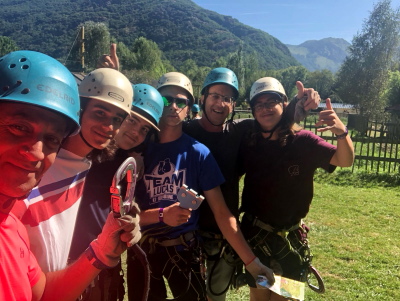 We don't offer just one or two accommodation options but give you the choice of a whole variety of possibilities ranging from mobile homes to self-catering properties and all the way up to 3* hotels.
Our activity points system also gives you complete flexibility and choice over the activities that you do on your family adventure holiday.
You're not all obliged to do the same activities. You can pool points and you can share them out amongst the family as you wish.
So if dad doesn't fancy a paragliding descent but mum does, she can go for it! The girls fancy a couple of hours on horseback but dad would prefer riding a mountain bike, no problem!
Adventure holiday special offer
So, the nitty gritty. What's this family adventure holiday offer all about?
Well, it's the activity points that form the basis of our rather excellent January special offer. Consider it a special present from us to you.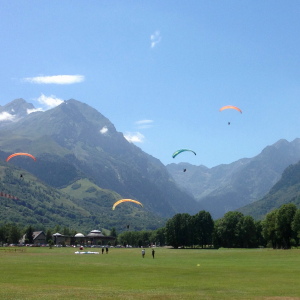 For each multi activity adventure holiday booked before 31st January 2019, we're offering 9 free activity points!
9 points per person are included in every week-long multi activity holiday that we propose and can be exchanged for a whole raft of action-packed activities.
For 9 points you can do an introduction to canyoning, a full day in an adventure park, river rafting, rock climbing, tree climbing AND offroad scootering! Wow!
So this special offer means 1 person can do all of the above completely and totally for free!
Of course we can't be this generous without attaching certain conditions.
a minimum of 4 people must be included in your party
your holiday must be for a minimum of 1 week
your holiday must be taken between 1st April and 20th September 2019
we must receive your deposit by the 31st January 2019
on your enqury form you must check the 'Receive News and Offers' box
You'll only receive occasional newsletters from us with what we hope is interesting info on this beautiful part of the world as well as occasional special offers such as this.
Don't worry, you won't be bombarded with emails and weekly newsletters and you can of course unsubscribe at any time. You can read all about our Privacy and Security Policy here.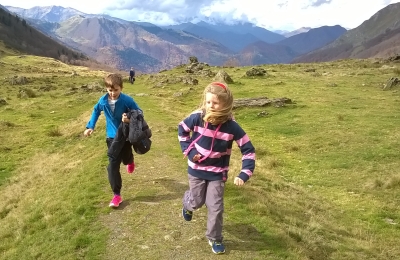 Want to know more about our family adventure holidays in the Pyrenees or have some questions? Drop us a line and we'll answer any queries you may have.
We can't wait to show you our beautiful Pyrenees. We know you'll soon be smitten!