People have mixed thoughts on booking a guided holiday.
A holiday that uses a guide will obviously be more expensive than going self-guided, so what are the benefits?
The time factor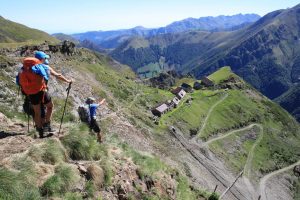 Anybody that has planned their own overseas adventure holiday, myself included, knows just how time-consuming it is researching a potential adventure holiday destination.
There is so much detailed information that you need to seek out if you are to stand the remotest chance of having a successful holiday.
But all that time spent doing enormous amounts of research may be thwarted if on the ground conditions have changed.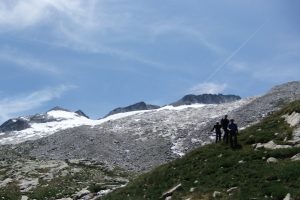 Maybe forestry works have started in an area through which you were due to pass, or a landslip has blocked access to the starting point of your intended mountain hiking circuit.
There are so many spanners that can be thrown into the works when you go self-guided, many that could scupper your trip completely.
But, if you're accompanied by a local guide, you'll have the benefit of their up to the minute local knowledge which will avoid such scenarios that may jeopardise your holiday.
Off the beaten track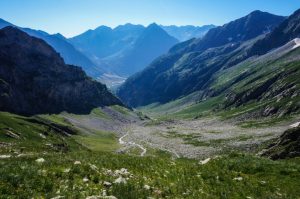 In these turbulent times, the need to escape one's fellow man is a driving force within many of us.
There's an urgent need to get off the beaten track and away from everything and everybody.
Only with a local guide will you be able to confidently take the unmarked paths and discover the true richness of the mountain environment.
Head into the territory of secretive mountain wildlife and catch glimpses of rare birds of prey.
Learn about local reintroduction programmes for animals such as brown bears and ibex in the Pyrenees and make memories that will last a lifetime.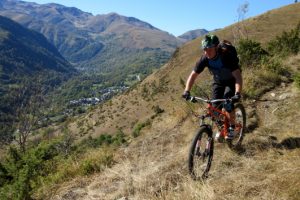 If you're a cross country mountain biker who's searching for the most authentic cross country mountain biking experience, you more than anybody else will appreciate the benefits of a guided mountain biking holiday.
You can be confident that you'll be guided on stunning singletrack adventures, well away from the dodgy waymarking and relative busyness of traditional mountain biking trail centres.
You'll ride cross country paths and tracks that are known only to the locals from which, of course, the most spectacular views are assured!
Safety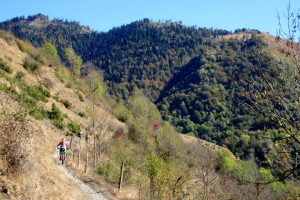 However, the real value of going on a guided holiday comes when things go wrong.
That mountain bike ride has taken longer than it should because you missed a sign. The weather is coming in, you're all out of food and water and it's getting dark.
Some may say such scenarios are all part of an adventure but in the mountain environment they can spell big danger.
A local guide is familiar with local weather patterns, knows all the shortcuts back to base and is prepared for every scenario, even carrying spare food in case you have misjudged your supplies.
Your mountain bike guide has the knowledge to fix your mechanicals and to fix you too (within reason of course!) should you have an accident.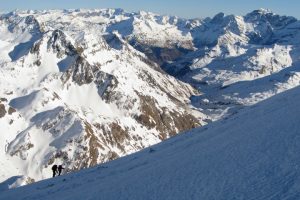 You can't put a price on this level of support, sense of safety and peace of mind.
But it's on winter mountain adventures that local guides come into their own.
It's their job to know which areas present the least risk for a snowshoeing, ski touring or mountaineering adventure.
They will have been observing weather conditions such as wind directions and temperatures as they evolve following recent snowfall.
Their real time knowledge of the state of the snowpack on any given slope is absolutely invaluable if you are to stay safe in the mountains.
Plan B
So what do you do when you've spent all those hours researching your route, you've got it all planned out but the weather Gods decide to stick an almighty spanner in the works? Plan B? What plan B?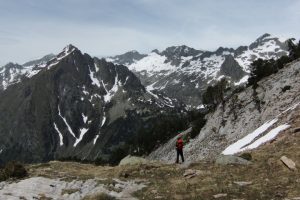 Choose guided and be safe in the knowledge that your local expert has a poor weather back up plan. It's a question of knowing the terrain and how it is affected by weather of all sorts.
There may be a lower level option on that circular hiking route that will keep you on track but out of the worst of the weather.
When you choose a guided holiday there's no need to lose a day of your adventure due to circumstances conspiring against you. It's an investment well worth making.
Conclusion
You can spend all the hours in the world researching to go on a self-guided adventure holiday, but nothing can replace the first hand knowledge and experience of a local guide.
A local guide will enrich your holiday and give you peace of mind, enabling you to relax and enjoy your much needed time in the mountains.