"Just simply the Best Family Holiday we have been on! "

Thanks to the Hines family
I'll be honest, caring is a stressful business. It's also incredibly hard work and mentally exhausting ensuring that your family adventure holiday runs like clockwork!
Want to know what goes on behind the scenes to create these unforgettable family adventure holidays?
Here's a little insight for you.
Choosing activity providers
"A real highlight was the quality of the instructors. All were knowledgeable, competent and a whole lot of fun."

The May Family
Creating a family of instructors and activity providers in which we can have absolute confidence takes time and commitment.
But the success of your family adventure holiday depends on it, right?
A well researched quality network means we know you'll be well looked after and we don't need to worry so much about whether or not you'll have a good time!
We can be confident that you'll have an absolute blast on your river rafting experience and you'll get plenty of support and encouragement on your first tentative dabble into the sport of river canyoning.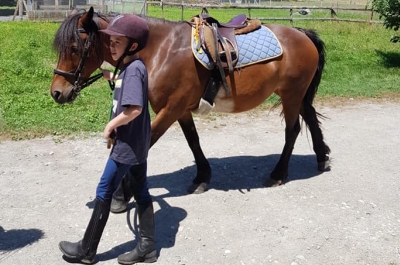 We know your riding experience will be more than just a trudge on the back of a bored horse.
Our horse riding partners are passionate about horses and want you to really connect with your mount.
So the experience will include preparing your horse for the ride by brushing them and putting on the saddle and bridle. Then when you return you'll take off the tack, brush your horse and reward them with an apple too.
However, probably the most important element of our behind the scenes work is ensuring that our partner activity providers and instructors are properly qualified and insured.
All this in-depth behind the scenes research means that you, and we, have peace of mind knowing that the activities are being provided by the very best in the area.
Activity knowledge
"I could not have arranged these activities with this caliber of service providers myself."

Cal Currie from Vancouver
When you're trying certain activities for the first time it's hard to know what to expect. But don't fret, we've got it covered.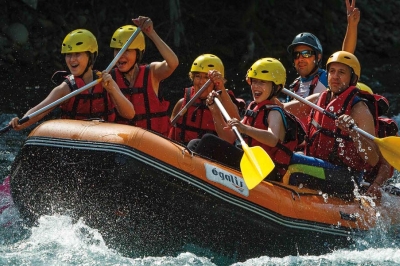 For example, we'll choose the best rafting experience for you based on your children's ages and the experience you're looking for.
In the height of summer when the river levels are generally low, we can still provide a river rafting experience that will satisfy even the most adrenaline-hungry teens!
How come? It comes down to knowing which rafting companies take advantage of the water releases from hydroelectric facilities up-stream and are able to give your family the full, fun, white water rafting experience they want!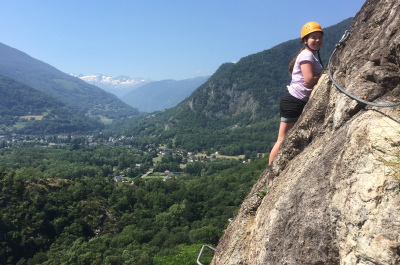 We use our local knowledge to advise on the best time of day to tackle what we know is a south-facing via ferrata course.
We know which area has the best way-marked mountain biking circuits and which stables offer the most suitable experience for your horse riding ability.
We also know what the height/weight/age restrictions that apply to certain activities which saves you the embarrassment of turning up and being turned away because you don't meet the criteria.
So if we ask you for your weight, it's nothing personal, but just essential info that we need to ensure you don't end up disappointed!
Going the extra mile
"They go the extra mile to come up with an itinerary that in addition to the activities makes sure that get the most of each different area that you visit….. felt like you were getting some local knowledge."

The Jones family
On your family adventure holiday you obviously want to maximise your time doing fun activities and spend as little time as possible behind the wheel.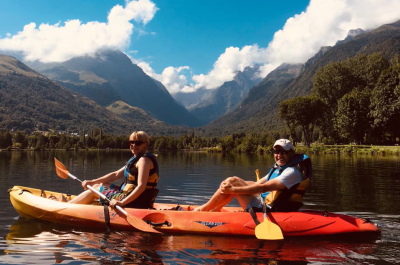 Scheduling activities in a way that makes logistical sense is a big part of the behind the scenes planning of your action-packed multi activity adventure holiday.
I think it's something we have got down to a tee!
We throw in extra golden nuggets too, such as info on the wonderful little swimming lake that's between your rock climbing venue and tree climbing experience or a walk you can do before your canyoning experience.
We know you need a proper switch off so we do whatever we can to save you from having to do any serious thinking and planning on your adventure holiday!
When rain stops play
"They even shifted a couple of things around for us to ensure we avoided a bit of rain!"

The Patheja family
I admit it, this is probably where most of our behind the scenes stress and worry occurs!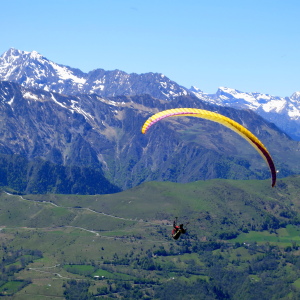 Throughout the summer months we keep our eyes glued to various weather forecasting services, ready for action stations if rain is on the horizon.
Many of the activities on an adventure holiday such as paragliding are naturally weather dependant and will be cancelled if the weather is not right.
It takes good relations with activity providers to reorganise a week's programme of activities to ensure you don't lose out because of the weather, but that's all part and parcel of what we do!
Of course it's not always possible to re-programme activities so we always try to give you the option of switching to an alternative activity if we can.
Free time and food
"A wonderful tailor made hassle-free holiday with the flexibility to sightsee and enjoy the local food."

The Davies Family
You'll soon realise that we are passionate about the Pyrenees and are on a mission to ensure that you leave having experienced everything that we love about this beautiful area.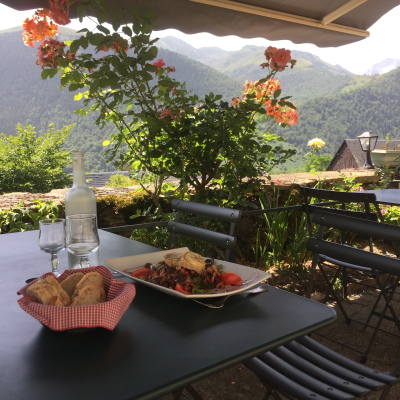 We want you to enjoy the incredible gastronomy at some of our favourite family friendly restaurants where you'll eat freshly prepared local food in the most incredible mountain settings.
Naturally we've done the behind the scenes hard work of testing them for you (ahem!).
Then there's all the important local area information that you need if you're to really get to the heart of the area. We've got that covered too.
The welcome pack that you'll receive when you arrive for your family adventure holiday contains comprehensive information about the area.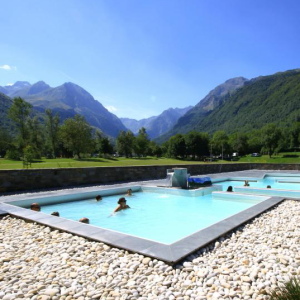 We've included all the important stuff such as details of the chocolate producer where you can buy the most divine chocolate and chocolate products. Their chocolate hazelnut spread is to die for!
We also include info on local walks and details of the thermal spa facilities such as the family friendly Balnea spa with its incredible views of the high mountains.
Then there's all the information we provide about local events and cultural festivities over the summer which we think you'll enjoy.
If you don't come to the end of your family holiday with the feeling of having truly experienced the area then we've failed in our mission and we don't do failure!
The bottom line
"Their brilliant organisation, local knowledge and kindness meant we could cram in loads of exciting stuff without all the stress of putting it together."

The Snowdon Family
So you see, it's no mean feat to pull off a flawless family adventure holiday in which families have the best holiday ever!
But with enough local knowledge, meticulous planning and a network of the very best activity providers in the area, not to mention a sometimes unhealthy dose of caring, we can pull it off.
With the budget airlines having now released their summer 2020 flight schedules from the UK, isn't it time you started thinking about next year's family adventure holiday?
Don't worry, we'll bear all of the organisational stress for you! Yay!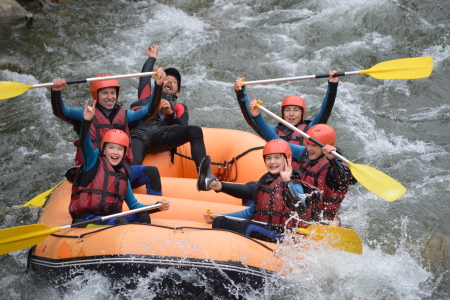 Sharing is caring. If you've enjoyed this blog post, it would be great if you could share the Pin below to your Pinterest boards!